Today is World Monkey Day, but those at the Primate Biomedical Research Center (BPRC) in Rijswijk, the Netherlands, have nothing to celebrate.
In Europe's largest primate breeding laboratory and center, around 1,500 monkeys are used for breeding and many are the subject of experiments. Monkeys and marmosets, social and highly intelligent animals, which in their natural habitat explore and roam vast grasslands and lush forests, are often shaved, crudely tattooed, exposed to drug damage, placed in containment cages and infected with disease. incapacitating, and can be killed in front of their teammates.
On this World Monkey Day, more than 110,000 compassionate people have joined PETA and our international affiliates in calling on the Dutch government to take swift and decisive action to spare intelligent, sentient primates from the immense suffering at the BPRC.
Members of Parliament who received the petition and their signatures in today's digital delivery wholeheartedly endorsed the petition and pledged to discuss it with ministers at the next parliamentary meeting on animal experimentation.
Evidence of the resounding failure of animal experiments continues to mount. Scientists around the world agree that data obtained by deliberately poisoning monkeys, causing brain damage, or inducing infectious disease cannot easily be transposed to humans.
It is not surprising, therefore, that the technology market in vitro suitable for humans and intended for biomedical research and testing the safety and efficacy of chemicals and drugs is growing rapidly. If the BPRC and the Dutch government, which funds the center, want to stay ahead of the curve in biomedical discovery, they must abandon unreliable animal experiments in favor of superior non-animal methods.
PETA commends the Dutch government for its ambition to become a world leader in animal-free science, but as long as the apes continue to endure a living nightmare at the BPRC, that goal will never be achieved.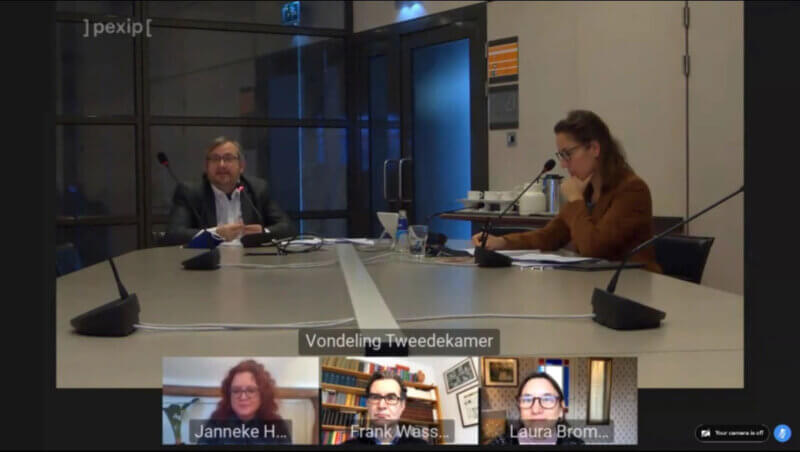 In our petition, we ask the government to take the following actions:
Assist the BPRC in developing a plan to end the breeding and use of primates in experiments and move the animals to reputable sanctuaries as soon as possible
Ask the BPRC to regularly and transparently report on progress made at the end of animal testing and breeding
Develop a plan to end the use of all primates in experiments in the Netherlands
Increase funding for the development of non-animal research methods
The most common primate species used in laboratories around the world include rhesus monkeys, crab monkeys, marmosets, baboons and squirrel monkeys. In their natural habitat, these monkeys can travel miles in search of various foods, socialize with family and friends, and engage in a variety of other activities, such as climbing, swimming, and caring for young.
In labs around the world, they can be locked away individually, prevented from engaging in the social interaction they desperately need to thrive, and deprived of any real control over their lives.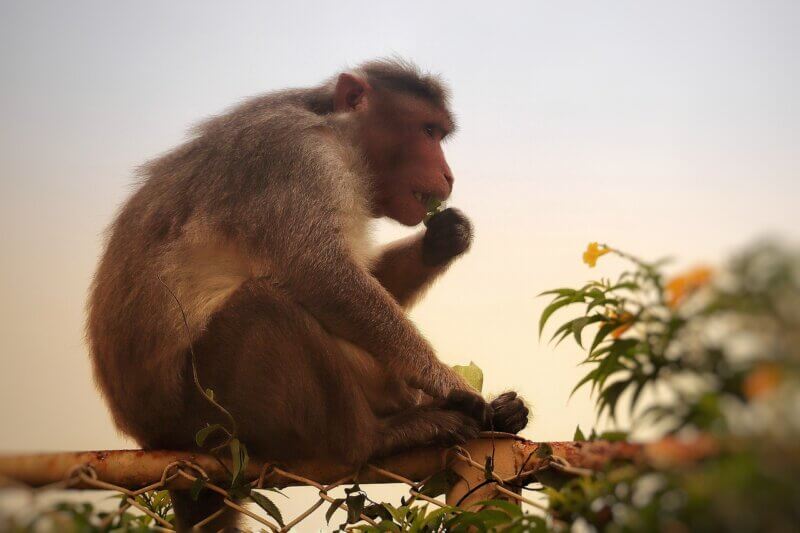 We must steer clear of all experiments with monkeys or other animals. It's time to move towards an agreement on research modernization!
The Research Modernization Agreement PETA defines a strategy to replace the use of animals in biomedical research and regulatory testing. By investing more in animal-free methods, European scientists could develop better treatments for human diseases, as well as more reliable methods for assessing toxicity. And, most importantly, it would help end the almost unimaginable suffering of millions of mice, rats, dogs, primates, rabbits, fish, monkeys and other animals.
Please sign our petition asking European leaders to implement a policy demanding an end to animal testing and providing a clear strategy and timeline to achieve this goal.