CAIRO: A spate of church fires in Egypt over the past ten days has led some to question whether they were intentional or due to negligence, although authorities have claimed they were caused by courtrooms – electrical circuits.
A fire at Abu Sefein church in the village of Imbaba killed 41 people. Fires in four other churches caused no casualties.
"The fires are the result of a short circuit or malfunction of electricity in these regions, especially with the high temperatures in summer," said Major General Ayman Sayed al-Ahl, a former civil protection official, arabic news.
"This indicates that the safety of work in churches is neglected, forcing the Egyptian authorities to take care now to prevent these fires," he says.
"I am well aware from my work in the Civil Protection Forces that electrical short circuits are the cause of most fires in Egypt during this period. I have witnessed big errors in random or weak electrical connections, which do not tolerate the increases in load resulting from the use of air conditioners in the summer", he adds.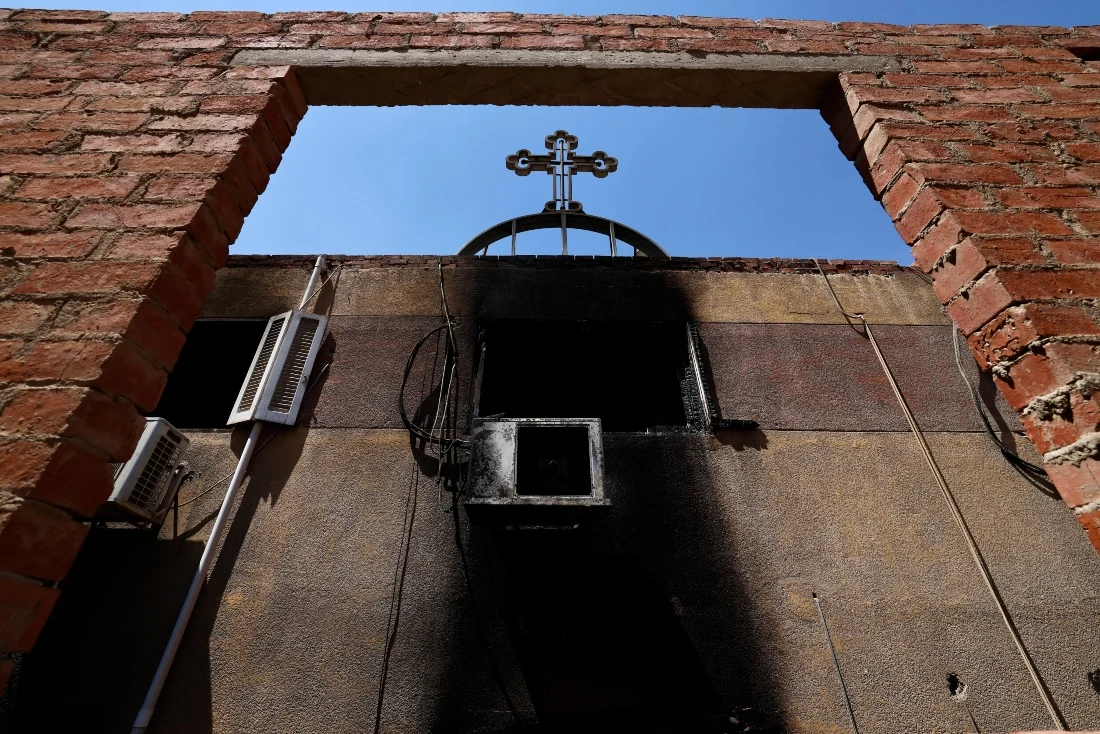 "As the load increases, the insulation material in the plastic wires melts, causing an electrical short and a fire within minutes."
However, despite the employees' explanation, many believe that the measures taken are not enough.
"The frequent fires in Egypt reveal the need for a review of the civil protection system and the necessary preventive measures, not only in churches but also in all vital facilities. Furthermore, it would be necessary to provide for the presence of specialists in firefighting in these facilities, or to train guards in the management and monitoring of these disasters in real time", says Dina Helali, member of the Egyptian Senate. , for arabic news.
"Churches in general contain many materials that promote fires, including the materials used to paint the paintings that depict historical and religious Christian figures, as well as the wood of the seats and the fabrics that adorn the altars," it continues.
Some Coptic activists in Egypt noted that the church fires coincided with the anniversary of the dispersal of the Muslim Brotherhood protests in Cairo and Giza on August 14, 2013. Hanan Fikri, a Copt, described this as "a strange coincidence" on Facebook.
"For 50 years, hundreds of churches have been on fire in Egypt, and there hasn't been a single serious investigation (…) On the contrary, the quick answer is that it was a short circuit or air conditioning", says Coptic activist Magdi Khalil for arabic news.
"In Egypt, hundreds of mosques are equipped with an air conditioning system that works seven days a week, but no one has ever heard of a fire in a mosque due to a short circuit or an air conditioner," he adds.
The recent fires have not only affected churches but also a Carrefour supermarket in Alexandria and Badrashin Central Hospital in Giza. These fires caused injuries, mainly from suffocation.
This text is a translation of an article published on Arabnews.com