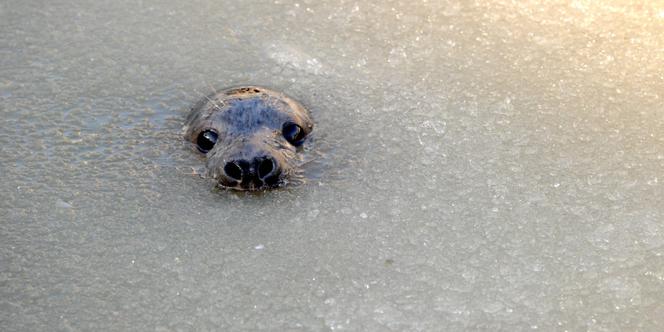 "It's a wonderful day for seals"says Sheryl Fink of the International Fund for Animal Welfare following the May 22 World Trade Organization (WTO) decision to reject Canada and Norway's appeal against the European Union embargo on seal products . "Reason and compassion triumphed over cruelty"believe M.me Fink.
In August 2010, the European Union took the decision to ban the marketing of seal products throughout the Community. Two years later, Canada and Norway decided to attack this embargo. At the end of November 2013, the WTO dismisses the two countries, giants in the trade of seal products, and therefore appears to end the conflict. But Canada and Norway are appealing the decision. Appeal rejected, therefore, on May 22 by the WTO.
VERY CRUEL HUNTING
The European Union justified this ban on the sale of seal products (which include both seal pelts and the various fat and oil-based compounds highly valued by the pharmaceutical industry) for hunting methods considered too "cruel". According to the Brigitte Bardot Foundation, "young seals are stunned with large slashes with a hakapik (a rod about 1.50 m with a metal striker) and then skinned on the spot".
As in its previous decision in 2013, the WTO indicated that moral considerations, including animal welfare concerns, could justify restricting international trade. This reason has never been used to block the importation of products derived from a wild species, a species whose survival is not threatened. This was a first for international law.
CANADIAN DECEPTION
On the contrary, for Canadian Environment Minister Leona Aglukkaq, who came to Geneva in March to defend her country's cause, hunting is practiced "human and sustainable" in Canadian territory, and "for centuries". The Minister, then, believed that the WTO should govern according to the rules of international trade and not according to morality, "a necessarily subjective notion" according to her.
Two other Canadian ministers, Ed Fast (international trade) and Gail Shea (fisheries and oceans), also opposed the WTO decision: "The European embargo on seal products was just a political decision not based on scientific facts and data", they said.
To Canada, "The seal (…) is a human, sustainable and well-regulated activity that provides an important source of food and income for coastal and Inuit communities". About 600,000 people practice it. A quota of 400,000 animals can be killed on average per year.
FISHING RESOURCES AT RISK
The Canadian government explains in particular that the European embargo has led to an increase in seal populations, jeopardizing the country's fishing resources. Canada also explains that it has tightened its legislation to eliminate the most criticized hunting practices. Thus, the use of the hakapik has been restricted since 2009. Today, 34 countries prohibit trade in seal products: the 28 EU Member States, Russia, Kazakhstan, Belarus, Croatia, Mexico, the United States (the largest trading partner of Canada) and, more recently, Taiwan. Approximately 900,000 seals are killed each year worldwide for commercial or subsistence purposes.
Julien Caron