On July 5, 2022, Public Health France announced that 577 smallpox cases have been confirmed in France, the majority in the Ile-de-France region. Since the multiplication of cases in several industrialized countries in recent months, public health authorities have been seeking to deepen their knowledge of the virus and the disease. Can monkeypox be transmitted through food? In recent days, ANSES was seized to assess the risk of food transmission of the virus.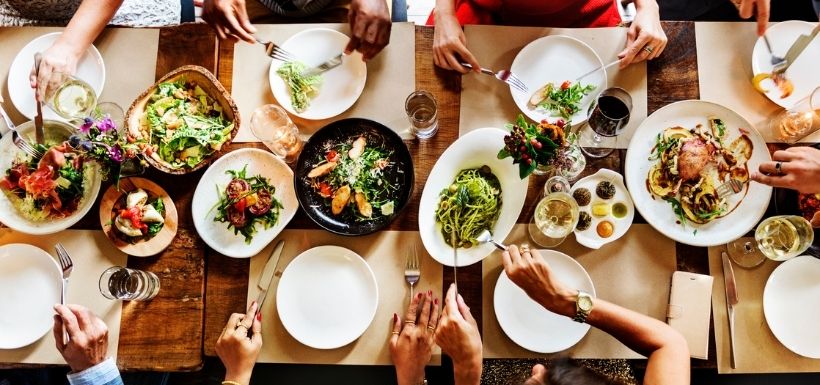 Monkeypox and modes of transmission
So far, the known and described mode of transmission for monkeypox virus has been human to human transmissionin two ways:
Through direct and close contact with an infected person;
By respiratory droplets emitted by a sick person.
In France, since the first case was reported on May 7, 2022, 97% of identified cases were men who have sex with men.
Recently, three women and a child were also infected. Faced with the increase in cases, public health authorities are successively evaluating other possible modes of transmission, including:
Maternal-fetal transmission during pregnancy;
Transmission to and from pets or livestock;
Food transmission.
A foodborne virus?
Assessment of the risk of food transmission of monkeypox virus was referred to ANSES in recent days. The Agency has consulted all available data on the virus and concludes at this stage that the risk of food transmission cannot be completely excluded. In fact, a sick person can:
Contaminate food directly by touching it, cutting it, cooking it;
Contaminate a surface on which food may be placed or stored.
A person can then become contaminated by consuming the food or handling it.
The risk would be greater with symptomatic infected people, with lesions or crusts on the skin. Of all the confirmed cases in France, almost 80% of patients had a genito-anal rash and over 70% a rash on another part of the body. The risk would therefore be present for the entourage of these patients. However, ANSES specifies that to date no dietary transmission of monkeypox has been described in France.
Strengthen hygiene measures to limit risk
Faced with such a risk, ANSES recommends strengthen hygiene rules for sick people. Sick people are asked to isolate themselves from their surroundings to limit the risk of human-to-human and possibly food-borne transmission. In general, if you have skin lesions or other symptoms of monkeypox (fever, headache, fatigue, muscle aches), you should avoid handling or cooking food for others.
Hygiene recommendations must also be reinforced in the catering sector and in the food industry. Professionals should be aware of the monkeypox virus. To report any signs of infection and thus limit the number of contact persons. Procedures for cleaning and disinfecting equipment and facilities must be scrupulously adhered to, in particular if a case of chickenpox is detected among employees. Even as the number of monkeypox cases in France remains low, it continues to rise, requiring surveillance by everyone to limit the spread of the virus. through different transmission modes.
Estelle B., Doctor of Pharmacy
Sources
– monkey pox: what is the risk of transmission through food? link.source.fr. Accessed July 8, 2022.