Marseille businessman Lionel Boillot continues his wine-growing adventure in the city of Phocea, vinifying and aging wines in Porto Velho and then planting vineyards on the heights of the city.
The Marseille bourlingueur traveled extensively before returning to anchor in his home port. A previous life in China as a salesman and industrialist in the wine trade allowed Lionel Boillot to learn Chinese and become increasingly interested in product development. As of 2010, he has focused on organic and biodynamic wines, in particular those from the Rhône Valley. But the wine trade gets tougher with the arrival of Xi Jinping's government. After more than 20 years in the Middle Kingdom, he returned to France in 2017 with his wife and son and the idea of ​​moving into wine tourism specializing in Chinese customers. Eventually, another opportunity presented itself. A friend from business school, Michel Assadourian (co-founder of the Wiko telephone brand that he sold to Chinese investors) seeks to invest and offers him to make Marseille wines. " I didn't just want to trade; I wanted to make the wines and work in the batches with and in the winegrowers, organic of course and more accessible than those from Cassis or Bandol. ".
Waiting for 100% Marseille wines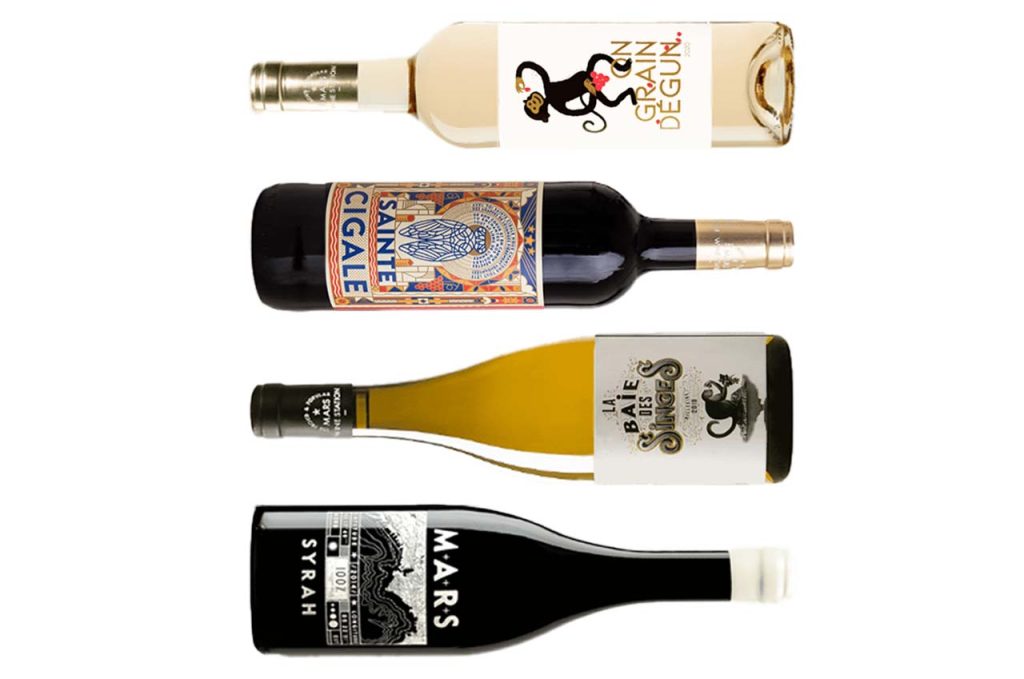 Having not managed to dominate the Bouches-du-Rhône, the two companions created the company We Wine in the city of Focia, hired Maud Blanchard, an organic specialist as a winemaker and launched two ranges, On Grain Deguin (evoking the expression "we are not afraid nada" in Marseille) in three colours, a white in Grenache-Viognier-Roussanne, a rosé in Cabernet Sauvignon-Carignan-Marselan and two 100% Merlot reds including one without sulphites (€11), then a more premium range, Baie des Singes (a typically Phocaean iconic site at the mouth of the creeks); Fully or partially aged in barrels, it includes a white Viognier-Marsanne-Roussanne and a red Grenache-Merlot-Syrah (€17). The Sainte Cigale line is reserved for the Marcel & Fils organic store chain. All bottles are in Vin de France to play with the flexibility of the batches and to communicate more about Marseille and the grape varieties.
" But to be credible it was necessary to vinify here, recognizes Lionel Boillot. For that, I dug up last year at Bon Coin a location ideally located in the harbor ". At first it was used only for tastings, but it was quickly converted into a true urban winery, housing a press, stainless steel vats, barrels and sandstone jugs. A 100% Syrah vinified with indigenous yeasts, aged in Marseille and baptized naturally M+A+R+S (€28) recently came out of Chais de Mars. The company produced a total of almost 50,000 bottles in 2021 and plans to double production this year. It regularly offers tasting workshops with gastronomic pairings in partnership with others local artisans (pasta, cheese, bread, chocolate).
But Lionel doesn't intend to stop there. Because to go back to the original idea and offer a 100% Marseille wine, you need Marseille grapes. He hopes to be able to plant his own vines next February in Marseille, on the heights of Allauch, and is in talks with the Marseille metropolis as part of the development of urban agriculture. The variety is still being studied but it can start with some vineyards from Cinsault and Roussanne with olive trees and fruit trees… for a first production within five years.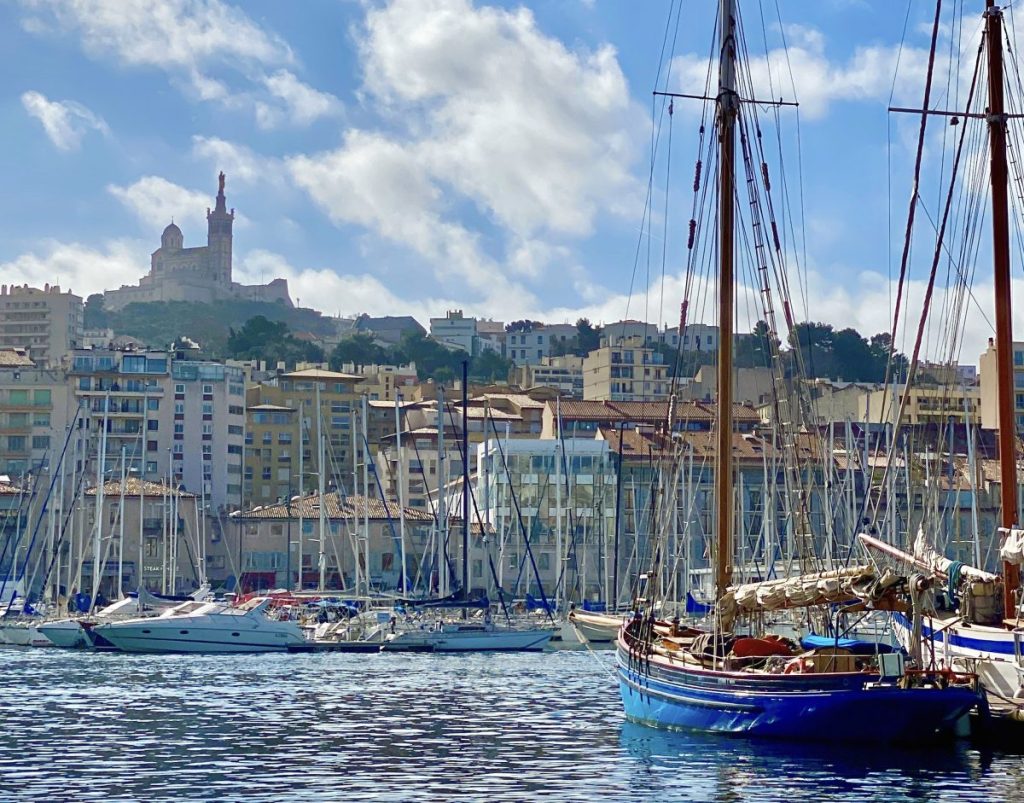 ---
In the song
As Lionel Bouillot doesn't know how to put both feet in the same cellar, three years ago he imagined a "musical cuvée" of Châteauneuf-du-Pape with an unprecedented vinification that consisted of immersing in a room that broadcast free jazz 8 hours a day in vats of concrete before aging in barrels. The experiment carried out with Françoise Roumieux from the Mayard vineyards aimed to offer a comparative tasting with the same lot (Grenache, Mouvèdre, Syrah, Cinsault) in a 'silent' stage. " And there's a real difference says Lionel Bouillot. On tasting, we can see that the music-loving wine is more fruity on the nose, fuller and silkier on the palate with a slightly more pronounced woody finish. neovigneron must renew the experience with four artists from Marseille with a different musical style; the next cuvée is a Mourvèdre that will be vinified in an amphora and submitted to the scales of Vincent Beer-Demander, concert performer and mandolin.